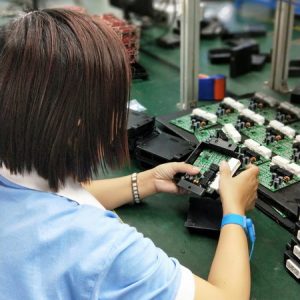 Electronics Contract Manufacturing
We are China based electronics contract manufacturing company focusing on servicing OEMs. Apart from PCBA, our R&D team specialize in electromechanical assembly and have access to all kind of metal fabrication facilities. We manufacture range of standard and complex high-tech products for automotive and industrial applications. With most manufacturing processes under one roof we have the capacity and flexibility to build samples and mass produce on the fly.
Assembly Service
We offer complete electronics contract manufacturing service including Box Build, electrical and environmental testing. We build products ranging from consumer goods to medical and health care & industrial control.
Certification and Tech Support
Technical support 24/7, dedicated account manager, competitive pricing make us electronics manufacturing company of choice. Operations accredited ISO 9001:2008, ISO 13485:2003, ISO 14001:2004, IATF16949-2016, IPC-A-610 Class II & III
3 EASY steps to get started!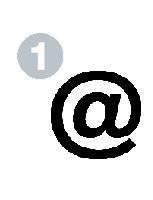 Send us email
Fill in detail in the form below and send. One of our Engineers will come back to you promptly asking for schematics and technical specifications.
Review quote
You will promptly receive the quote for your Electronics Project. Review and comment on technical aspects and pricing.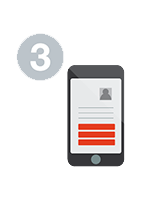 Place the order
We will send samples first before mass production. The best of China based EMS provider will deliver your order!
Sending your RFQ
Fill in the form on right hand side of the screen and our engineer will contact you within 24 hours.
We offer our clients different types of technologies and assemble techniques. Our focus is SMT, THT assembly, BGA Mounting, FPC Assembly and Box Build Service.
Been a China based EMS provider an important part of our business is short runs and small quantities of PCBA and BOX Builds which include but is not limited to building & construction, transportation, medical and health care, industrial control.
Value Added Processes
Our team of assemblers specialize in mechanical and electronic assembly of your components into the frames, racks and boxes. We are experienced with a large variety of assembly from simple one or two part additions to complete complex cabinets and assemblies. Additional services such as labeling, screen and pad printing, packaging and testing are fully integrated options.
Contract manufacturing in China has become a popular option for businesses looking to produce goods at a lower cost. In this model, a company outsources the production of its products to a third-party manufacturer, who operates under a contract that outlines the specific requirements and expectations of the client. The manufacturer is responsible for all aspects of production, including sourcing raw materials, production, and quality control.
One of the main advantages of contract manufacturing in China is the lower cost of labor and materials compared to other countries. This can result in significant cost savings for companies, especially those producing goods on a large scale. In addition, the country has a well-developed infrastructure and a highly skilled workforce, making it an ideal location for manufacturing. Furthermore, the Chinese government has been promoting the development of high-tech industries and supporting the growth of manufacturing. This has led to the development of a robust manufacturing industry, with many factories specializing in different products and industries.
Another advantage of contract manufacturing in China is the accessibility to a large pool of suppliers. This allows companies to source a wide range of raw materials, components, and finished products, providing them with greater flexibility and cost-effectiveness. In addition, many suppliers in China offer customized services, enabling companies to produce products that meet their specific requirements and specifications.
However, there are also potential challenges associated with contract manufacturing in China. One of the main challenges is communication. Language barriers, cultural differences, and time zone differences can make communication difficult, which can impact the quality of the final product. Companies need to have a clear and effective communication strategy in place to ensure that the manufacturer understands their requirements and expectations. This can include hiring a dedicated representative, having regular meetings and inspections, and using translation and interpretation services.
Quality control is another concern. Companies need to be confident that the manufacturer has the necessary skills, resources, and processes in place to produce products that meet their standards. It's essential for companies to conduct thorough due diligence on potential manufacturers, including visiting the factory, reviewing production processes and quality control procedures, and talking to references. They should also establish clear quality control procedures and conduct regular inspections to ensure that their requirements are met.
Intellectual property protection is another critical issue when manufacturing in China. Companies need to ensure that their products and designs are protected when manufacturing in China, as intellectual property theft is a common problem in the country. To protect their intellectual property, companies should enter into a confidentiality agreement with the manufacturer and regularly monitor production to ensure that their designs are not being copied. They should also register their patents and trademarks in China and take steps to enforce their intellectual property rights if necessary.
Another factor to consider is the delivery schedule. Companies need to ensure that the manufacturer can meet their delivery schedules, as delays can have a significant impact on their business. It's essential to establish clear delivery schedules and hold the manufacturer accountable for meeting these deadlines. Companies should also consider building a contingency plan in case of unforeseen circumstances, such as natural disasters or unexpected production problems.
In conclusion, contract manufacturing in China provides many benefits for companies looking to produce goods at a lower cost. Companies can take advantage of the lower cost of labor and materials, the well-developed infrastructure, the large pool of suppliers, and the customized services offered by many manufacturers. However, companies also need to be aware of the potential challenges associated with contract manufacturing in China, including communication barriers, quality control issues, intellectual property protection, and delivery schedules. By conducting thorough due diligence, having a clear and effective communication strategy, establishing clear quality control procedures, protecting their intellectual property, and holding the manufacturer accountable for delivery schedules, companies can maximize the benefits of contract manufacturing in China while minimizing the risks.