Power Supplies Manufacturer
PA is China based Power Supplies Manufacturer focusing on design and assembly of custom solutions, high power AC-DC, DC-DC converters and high frequency power inverters for a variety of markets. We deliver highly customised power-supplies up to 1,5KW in single module, and have access to broad range of supporting technologies. Our clients benefit from PA delivered solutions, standard and complex high-tech power supplies for innovative industries including automotive and renewable energy sector. With most manufacturing processes taking place under one roof we have the flexibility to build samples and mass produce the orders on demand. While we do not compete with companies like MeanWell and Cotek, we strive to deliver market leading quality at low cost.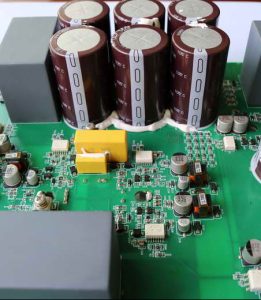 $2000 Power Supply design cost
To assist our clients to kick-start new project we have dedicated low cost service to enable them rapidly and cost effectively design and test new power supplies. For as little as $2000, we will design power supply to match your requirements that will meet and exceed electrical and EMC regulations. We can also handle prototype production, mass production and all the necessary certification.
Value Added Processes
Our team specialize in electronic assembly of custom racks and power units. We are experienced with a large variety of assemblies from simple powersupply enclosure assembly to complete complex cabinets and power pants. Additional services also include but not limited to Environmental Testing, Performance Testing, and Accelerated Life Span Testing.
Certification and Tech Support
Technical support 24/7, dedicated account manager, accreditation ISO 9001:2008, ISO 13485:2003, ISO 14001:2004, IATF16949-2016, IPC-A-610 Class II & III. We have complete process ownership via a presence both at the customer's site and in the components vendors facilities.
3 EASY steps to quote and get you custom Power Supply manufactured!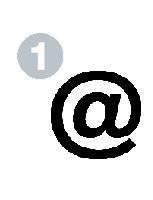 Send us email
Fill in detail in the form below and send. One of our Power Supply engineers will come back to you within 24 hours asking for schematics and technical specifications.
Review quote
You will promptly receive the quote for your Power Supply project. Review and comment on technical aspects and pricing.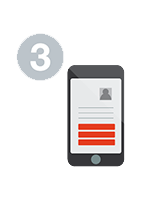 Place the order
We will send samples first before mass production. Once approved, we will arrange for build, QA, packing and shipping.
Minimum Power Supply specs for quote
Power Supplies manufacturer requires below bare minimum specifications before a design process can be started and quote issued, power supply specifications must be decided upon, such as the specific performance characteristics and properties that the power supply unit must exhibit.
Input/output: Input voltage range, output voltage and accuracy
Load: Required current, ripple noise, sleep/wake-up specs
Efficiency and standby power consumption
Temperature: Maximum/minimum temperatures, any cooling requirements
Size: Mounting area and height (form factor)
Required protection: Under-voltage, over-voltage, temperature control and other
Special environmental and operating conditions: Exposure to elements, vibration
Required certification or standards
Target cost
Let's discuss minimum specifications power supplies manufacturer will be looking for, before starting the design phase.
Power Supplies Input voltage 
Given that power supply of interest is an AC/DC or DC/DC converter, the input is naturally from an AC or DC power. AC power for homes and offices is governed by established nominal voltages. While in minimum is 100VAC, worldwide range encompassing 100VAC to 240VAC. However, since these numbers are nominal values, including tolerances, in many cases a lower limit of -10%, which is 89VAC, and an upper limit of +10%, or 264VAC . Since in some countries electrical power is poorly regulated, establishing adequate tolerances requires considerable experience and an understanding of the actual conditions that prevail in a given country. In a summary, the input voltage range for the power supply device being designed is determined by the conditions in the country to which the systems are shipped.
Worldwide residential power supply voltages (nominal):
Japan: 100VAC
U.S.: 110VAC/220VAC
Canada: 220VAC/240VAC
China: 220VAC
England: 230VAC/240VAC
Power Supplies Output voltage/accuracy/current
The output voltage from the AC/DC converter must be set to the DC voltage required by the system and the circuit board for which the converter is intended. In the case of an industrial device, common standard voltages such as 48DC, 24DC and 12VDC are predominant. Over the last years, it became more common to see the converter output voltage of 5VCD, 3.3VDC, and other PIC direct-drive voltages. Usually, a ±5% accuracy requirement must be met by output voltages, subject to the requirements imposed by the particular device. In the design process, the parts and methods to meet the required voltage accuracy need to be evaluated.
Another critical requirement in output specifications is the level of output current, capable of supplying the current required by the circuit for which power is to be supplied and at a level sufficient to maintain the regulated output voltage. Because providing a large margin broadens the tolerance range at the expense of increased parts cost and size, information on the maximum load current is of critical. Moreover, for situations where load transients are likely to occur, the response characteristics need to be evaluated. Inadequate response properties can potentially result in system faults, such as system resets.
In addition to evaluating the required output in terms of currents, if the power supply system is to be configured using individual switching regulators based upon the output from an AC/DC converter, the output current requirements must be considered based on output power requirements. Because switching regulators perform power conversions, if a 12VDC output is produced by an AC/DC converter and if the next-stage switching regulator that takes this output as an input has an 80% efficiency, producing 5V/0.A, the input power will be 5W. In simple terms, fulfilling this power requirement means that since the 12VDC output needs to be only 5W, an output current of 0.42A will be good enough. In many cases, the output capability of a power supply unit that performs power conversions is indicated in terms of wattage.
Power Supplies Output ripple voltage
"Ripple" refers to pulsation. Converted DC voltages contain pulsation that is related to the frequency of the input AC power supply or the frequency of the switching conversion. Although naturally the conversion process includes smoothing/filtering, that does not reduce the pulsation to zero. If there is a 300mVp-p ripple centered on a 5VDC output, for example, the maximum value will be 5.2V, with a minimum of 4.8V. This amounts to 5V±3%, barely satisfying the general accuracy requirement of ±5%. A 300mVp-p ripple on a 3.3V output, however, results in 3.3V±5%.
AC/DC converters produce a output voltage, which is referred to as a bus voltage. In a configuration where this is used as an input voltage and the voltages required by circuits are provided by individual voltage regulators, the ripple requirements on an AC/DC converter may be relaxed. In situations where power is directly supplied to a low-voltage device, such as PIC, the presence of ripple voltage may present a problem. At any rate, the ripple voltage should be made as small as possible, and the acceptable tolerance levels must be set by considering the amount of footprint and cost for filters.
Power Supplies Insulation voltage tolerance
Successful compliance demand specific insulation for the AC/DC converter. Industrial equipment and even more so medical devices require insulation, and in some cases the identification of specific insulation level is provided. The insulation for an AC/DC converter refers to the electric non-conduction between the primary (AC input) and secondary (DC output) sides, a function which is provided by the transformer, air gaps and optcouplers for communication. Insulation is specified in terms of an insulation structure of the PCB assembly, insulation class as well as voltage levels such as 3kVAC. The design of a transformer requires knowledge of standards and components. For further details on this topic, documents on applicable standards should be consulted.
Power Supplies Operating temperature range
Systems and devices for which a power supply unit is to be designed may be subject to specifications on operating temperature range. An AC/DC converter must be composed of control ICs and components that are capable of meeting those requirements. Also, although device specifications are mostly represented in terms of ambient temperatures, if an AD/DC converter is mounted in a case, operating temperature ranges must be established in terms of in-the-case temperatures. AC/DC converters generate considerable amounts of heat. If the temperature exceeds the ratings for the components used in the device, problems may be generated. Extensive validation in regard to temperatures must be performed. Power supplies manufacturer generally target temperature range -10C ~ +70C.
Power Supplies Efficiency
Efficiency refers to the ratio of input power to output power, expressed in percentage figures. The latest crop of SMPS are manufactured with peak efficiency over 90%.  An 80% efficiency means 20% losses, which basically turn into heat. Given that nowadays efficiency improvement is an essential requirement, we need to have a good understanding of relationship between efficiency and heat. Improving efficiency requires studying the specific conversion method, control ICs, and external parts that are employed.
Power Supplies No-load input power
"No-load input power" refers to the amount of input power that is consumed when no output current is generated, that is, the amount of self-consumed electrical power in the absence of a load. Operating losses which amount to a wasted energy, must be minimized, as presented by EnergyStar ratings. For reducing self-consumption, circuit configuration and the types of control ICs play critical roles.
Quality assurance
It is recommended to engage with Power Supply manufacturer engineer at the early stage of the design. A valuable input can be made by manufacturer that consist of information on materials available, latest technological improvements and minor design changes suggestions that can result in measurable improvements and cost casings. Evaluating power supply types is important at the beginning. You may want to conduct power supply samples testing early in the design process to evaluate performance.
Still undecided?
We are just an email away. Fill in the contact form above and send us your question. Power Supply engineer will come back to you within 24 hours. We enjoy a great deal supporting design engineers and offering latest cutting edge technological news and improvements suggestions. Out R&D team support aerospace, medical and automotive engineers and have host of experience to share.