Flexible PCB Manufacturer
PA is China based Flexible PCB manufacturer, focusing on servicing OEMs. We supply Fortune 100 with customized solutions, our R&D team delivered Flex-Rigid and Aluminum FPC with integrated heatsinks and other hybrid technology. Our Customers benefit from range of standard and complex high-tech solutions for automotive and industrial applications that we deliver. With all manufacturing processes under one roof we have the capacity and flexibility to develop, build samples and mass produce on the fly. Click HERE to see the list of our capabilities.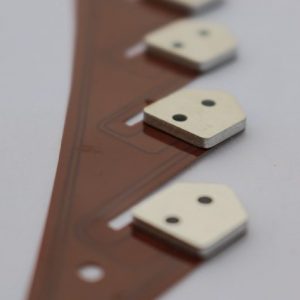 PA International is dedicated Flexible PCB manufacturer
In suitable application, flexible circuits reduce wires, improve reliability at flexible joint points, eliminate need for connectors and rigid circuits limitations. They might also simplify component assembly, reduce wiring errors and offer more compact packaging. But established and cost competitive products such as FR4 rigid PCB, wires and connectors also have their place in the interconnection packaging systems. These alternatives products offer cost effective solutions and best overall packaging answer in suitable high power application. Recognising what drives the cost in a flexible circuit and what Flexible PCB solve may assist engineer to make informed and optimal choise.
Flexible PCB Service
We are preferred supplier to tech sector of Fortune 100 companies and few other major OEM's for Flexible Printed Circuit Boards, some with integrated heatsinks and other customised solutions. Our strength is in cutting edge R&D and custom tailored solutions.  Our R&D team have access to wide range of technologies to solve your challenges.
Certification and Tech Support
Technical support 24/7, dedicated account manager, accreditation ISO 9001:2008, ISO 13485:2003, ISO 14001:2004, IATF16949-2016, IPC-A-610 Class II & III. We have complete process ownership via a presence both at the customer's site and in the components vendors facilities.
3 EASY steps to quote and order Flexible PCB!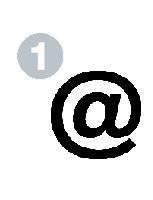 Send us email
Fill in detail in the form below and send. One of our PCB engineers will come back to you within 24 hours asking for schematics and technical specifications.
Review quote
You will promptly receive the quote for your Flexible PCB Project. Review and comment on technical aspects and pricing.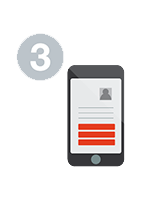 Place the order
We will send samples first before mass production. Once approved, we will arrange for build, QA, packing and shipping.
Minimum Flexible PCB specs for quote
Flexible PCB manufacturer requires basic specification to quote as follows: thickness like 0.005" thick, adhesive polyimide, coverlays, stiffeners, PSAs, and colour of silkscreen. We need to know what tests needed to be done, does it include environmental test. What is the sample quantity, mass production quantity and target price. Is the product to be delivered to your address or to your assembly subcontractor? Above information will allow us to generate accurate and cost efficient quote.
Please fill the simple enquiry on the right side of the screen. Within 24 hours our flexible PCB engineer will contact you and offer the assistance. PA International is committed in offering highest level of support with 24/7 support for demanding projects.
Selection Criteria: RIGID PCB or FLEXIBLE PCB
If you're thinking what type of PCB substrate is better choice for your design, consider these highlights below:
1. DURABILITY
Does your application require highly durable design?
Flexible PCB manufacturers deliver durable solutions where vibration-related damage present an risk. Reduced mass of the PCB dramatically improve it's resilience towards vibration and G-force.  Because flexible PCBs are manufactured with polyimide, they're also well suited for high-heat conditions.
2. Flexible Areas
When working with flexible PCB manufacturer take into account the bend ratio. This is expressed as a ratio of the thickness of the flexible PCB versus the bend radius. Going below the bend ratio will result in higher possibility of mechanical failure.
If your product requires to flex frequently without breaking, flexible PCB material your preferred choice over wiring harness. Manufacturer is required to know number of bends the Flexible PCB will be subject to in it's intended lifespan, this will help in selecting suitable materials and manufacturing techniques.
3. Budget
When working out your device BOM budget, consider whether flexible PCB costs are worth it. In general rule rigid PCB is less expensive than flexible circuits. Use of rigid of flexible circuit boards often reduces the size and weight, design dependant.
Don't dismiss flexible PCBs as too expensive at face value, consider total design cost as flex PCB replace not just just rigid PCB but also wiring harnesses and simplify connections. It can also simplify assembly as for example in modern SLR Cameras and make compact packaging possible. To get an accurate understanding of the total cost of alternative, examine your design and see whether flexible circuits may eliminate the need for some components, including
Connectors and it's size
Wiring harnesses, for low current applications
Additional rigid circuit boards with interconnectors
All things considered, flexible PCB  often found be more cost-effective and in some cases the only suitable solution. Consult with a manufacturer engineer that specialises in PCB design .
4. Compact Designs and demanding applications
Electronics products designers place rigid PCBs in consumer devices, such as:
Laptop computers and Tablets
Wearable electronics such as smart watches
Extensively used in medical industry, portable sensors and implants
Photo cameras, consumer and industrial
Generally, for products that involve sophisticated designs, or required to meet high performance standards, flexible PCBs are common place.
Some cost sensitive products that demand simplicity of installation and bendable conductors such as LED lighting use simplified and low cost flexible PCB.
5. Flexible PCB VS Rigid
Flexible PCB have many similarities to rigid PCBs, see below:
They both connecting components
The design standards for flexible and rigid PCB are similar in terms of thickness and hole size
The manufacturing process is similar, so majority of design-for-manufacturability aspects you have with rigid PCB board type can be reflected in flexible PCB
Quality assurance
It is recommended to engage with flexible PCB manufacturer engineer at the early stage of the design. A valuable input can be made by manufacturer that consist of information on materials available, latest technological improvements and minor design changes suggestions that can result in measurable improvements and cost casings. Evaluating PCB substrate types is important at the beginning. You may want to conduct flexible PCB samples testing early in the design process to evaluate performance.
Still undecided on rigid PCB VS. Flexible PCB?
We are just an email away. Fill in the contact form above and send us your question. Flexible PCB engineer will come back to you within 24 hours. We enjoy a great deal supporting design engineers and offering latest cutting edge technological news and improvements suggestions. Out R&D team support aerospace, medical and automotive engineers and have host of experience to share.